Description
DESCRIPTION
Introducing the New Omega Series R35 GTR Turbo Kits from AMS!
---
With over 15 years of proven research and development in the forced induction field AMS Performance has proven itself as a powerhouse in the automotive aftermarket. Our mission is to deliver the best performing, most reliable, turbo kits without compromise. Enthusiasts rallied around the "ALPHA" brand and our flagship vehicle, Omega, as it became the benchmark in R35 GTR performance. With countless world records, awards, and championships the "Alpha" brand is the name by which everything else is measured.
Today, we are incredibly proud to announce the next evolution in our R35 GTR turbo kits, the Omega series.
 "I'm just going to say it: Best. Turbo. Kit. EVER!  This is an 8.5 second car once I put some bigger pumps in. Oh, the car weighed 3995lbs after the pass too! — Sam Barros, Omega 12 Turbo Kit Record Holder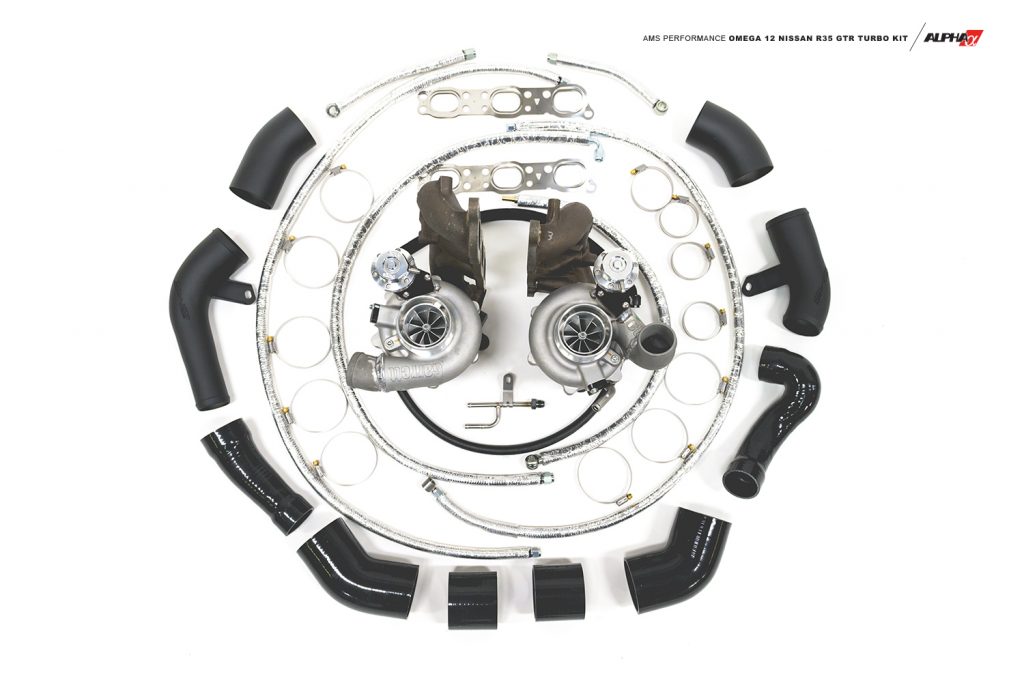 The Omega 12 Stock Manifold R35 GTR Turbo Kit
---
Using Garrett Turbo's newest line of power producing turbochargers with new smaller packaging and cutting edge aero the Omega series of turbo kits from AMS puts BIG power down FASTER in the RPM range. Our first kit, the Omega 12, utilizes the stock manifold and puts you light years ahead of the competition. Time to power is almost instantaneous and leaves everything else in the dust. One of the best aspects of this revolutionary kit is that it can be used with a completely stock engine. Stay tuned for more information.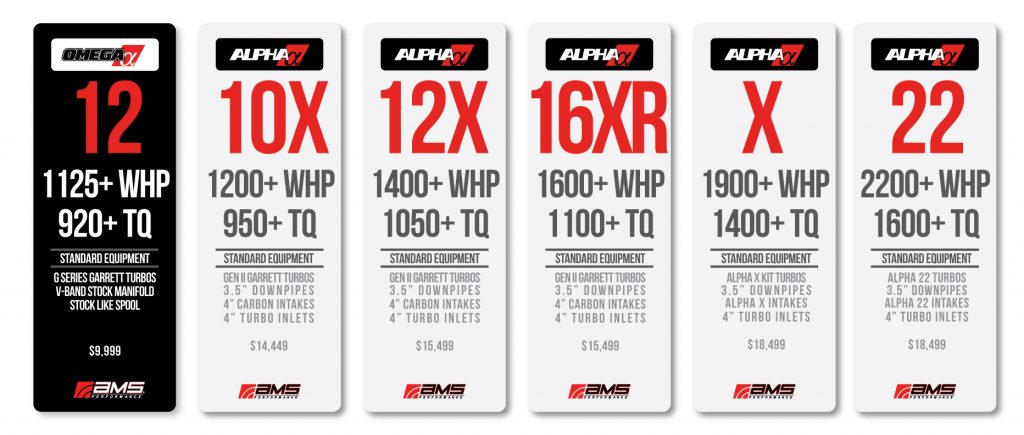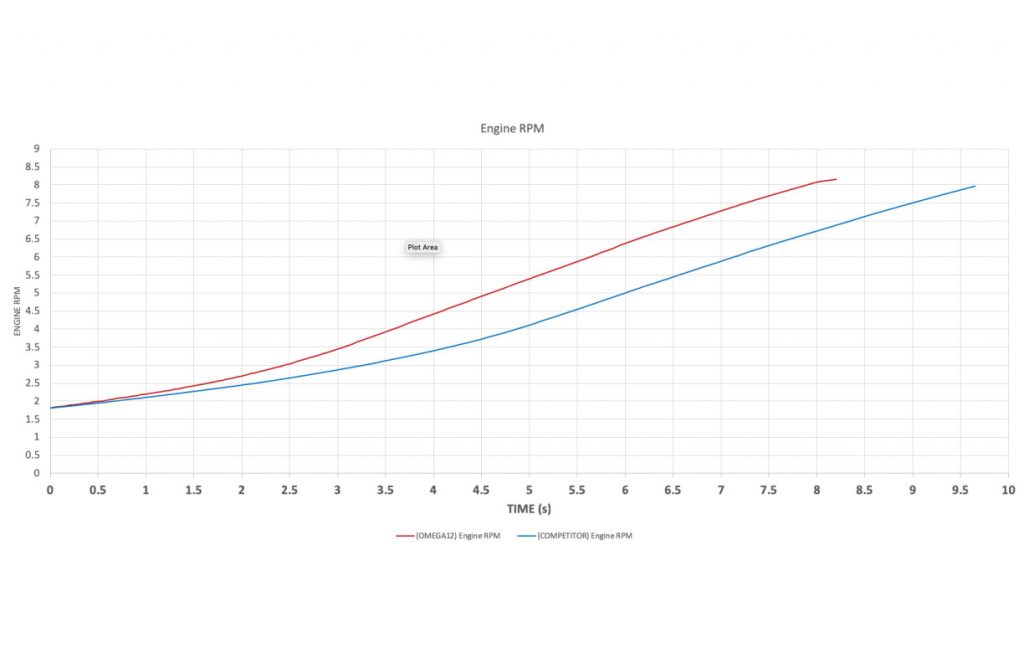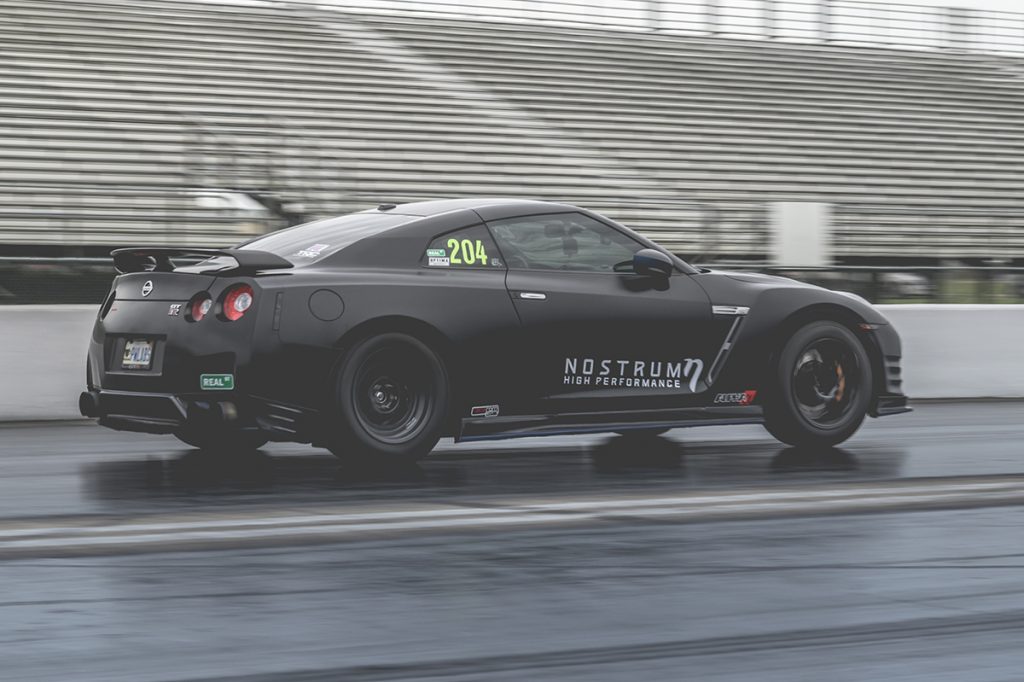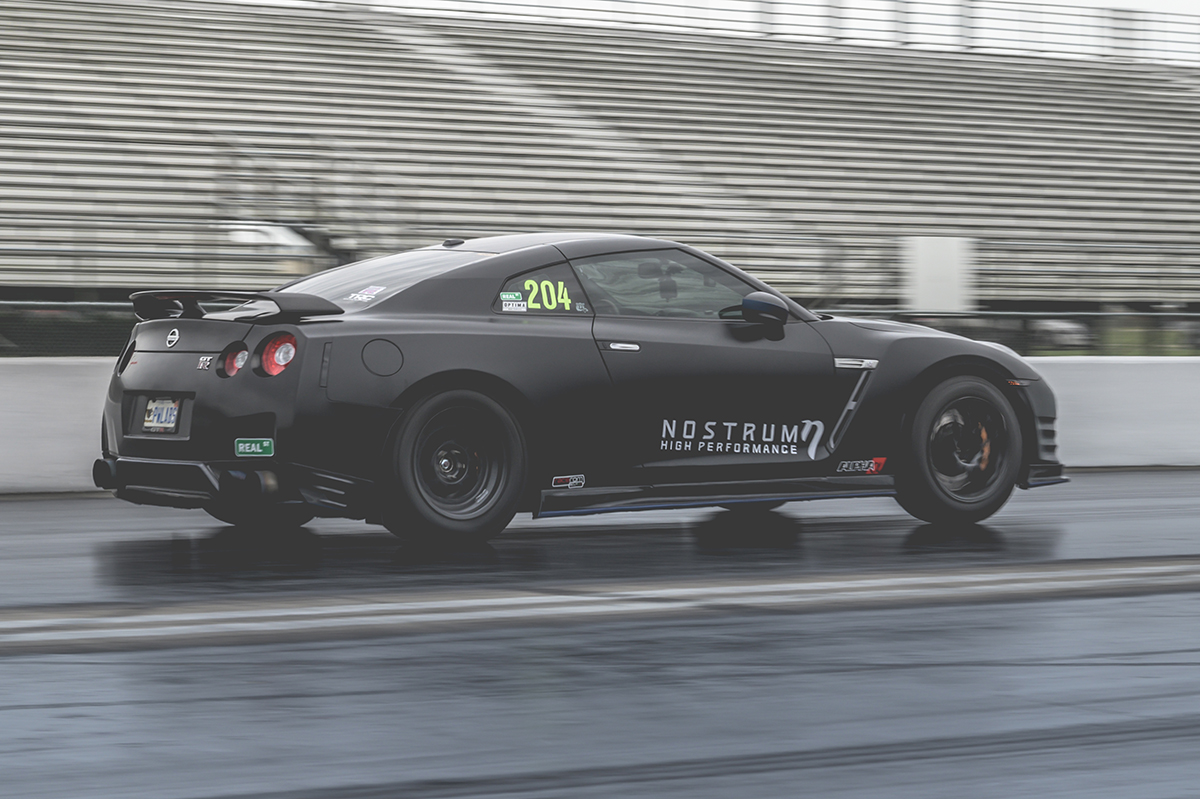 Applications
---
2009-2011 (CBA) Nissan R35 GT-R
2012+ (DBA) Nissan R35 GT-R
Fits all USDM, JDM, Gulf, and European Models (LHD & RHD)