Description
DESCRIPTION
Introducing the Alpha Lamborghini Huracan Twin Turbo Kit! The Alpha packages have dominated every single platform they've been built for. Countless world records and motorsport championship wins prove to our customers that they are getting the absolute best the performance aftermarket has to offer. The Alpha V10 Twin Turbo Kit for the Huracan has been painstakingly engineered and tested to OEM levels of quality, reliability and drivability. Using the same components that are found in our turn-key Alpha Packages, this kit allows you to develop your own package based on your specific needs and power goals.
Direct bolt-on, no modification to chassis
Factory fit and finish
Capable of 800 to 1600 horsepower
Unmatched Alpha reliability
Hundreds of engineering hours
Turbo kit as seen on Netflix's Hyperdrive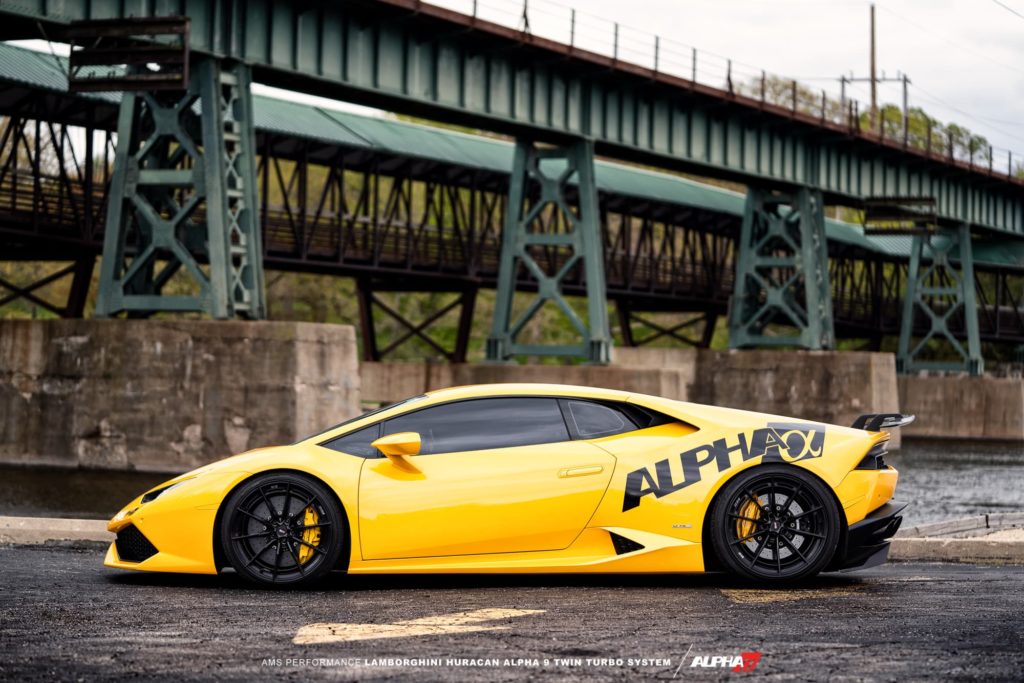 Lamborghini Huracan Alpha Twin Turbo Kit
---
Complete your own Lamborghini Huracan turbo build with the proven Alpha quality hardware as the foundation. You customize your turbo build and tuning to your specifications and needs. We make it easy for you by providing the Huracan specific turbos, intercoolers, piping, exhaust, heat exchangers, and ancillary components for you to base your own build on. Simply add your choice of ECU and transmission (TCU) tuning, boost control solution, and engine and transmission builds (if necessary depending on your desired level of horsepower) to complete your own package.
Engineered to Win
---
Our SnailWorks© Engineering Team has spent hundreds of R&D hours refining the Alpha V10 Twin Turbo Kit to be the best performing, highest quality, and easiest to install kit on the market. Focusing on component and materials selection is crucial, and is why we have selected top tier components as the foundation of our system, like the Garrett intercooler cores and turbochargers, along with TiAL wastegates and blow off valves, and a high flow brushless water pump for maximum performance and reliability. Everything has been thought of, even down to the fine details like tungsten ceramic coating and line sheathing for superior heat management.
Our team has gone the extra mile to develop innovative new solutions to problems found when adding forced induction to the 5.2 FSI V10 engine found in the Huracan. One of the things we saw during the development phase was a substantial air leak at the intake manifold flange due to the now positive air pressure within the manifold. To solve this, we developed a beautifully machined and anodized aluminum ring which fits around each intake runner gasket to provide additional sealing pressure. We chose to engineer and machine an elegant solution while competitors take the easy way out and use silicone to essentially glue the manifold pieces together.
Kit Includes
---
GTX Series Garrett Turbos w/ AMS Lava Rock PTP Blankets
Alpha Air/Water Intercoolers utilizing Garrett Cores
Alpha Tig Welded and Powder Coated Intercooler and Intake Piping
Alpha Exhaust X Pipe w/ Tungsten Ceramic Coating
Alpha Water Tank and Billet Cap
High Flow Brushless Water Pump
Alpha Motorsport Grade Black Heat Exchangers at Front Bumper
TiAL Blow Off Valves and Wastegates
Alpha Ancillary Components, Including all Hardware, Lines, Wiring, and Heat Shielding
Applications
---
2017 – 2019 Lamborghini Huracan Performante

*Spider fitment has not been confirmed